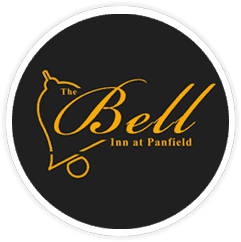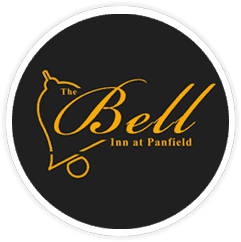 We're Open!
Throughout the pandemic, we have focused on making sure everyone can enjoy eating out in a safe and comfortable environment. As we move back to a more normal life, we plan on continuing to do all we can to minimise risk, so you can relax and have a great time together.
So what's changing?
When you arrive, you will no longer have to check in, follow a one-way system or have your group size limited by the rule of 6. Mask wearing is optional but if you'd like to wear one, please do. You can now order your drinks at the bar and take them with you or even sit at the bar now.
We have kept the distancing between our tables and our sanitising stations to make you feel more comfortable. Behind the scenes, we will continue with our good cleaning regimes.
We're pleased that we're moving to a stage where we are returning back to normal and look forward to holding events and music such as karaoke, our beer festival in August and live music. We will look forward to seeing you all soon.
Opening Times
Monday – Thursday:
12pm – 3pm | 5pm – 11pm
Friday – Saturday:
12pm – 11pm

Sunday:
12pm – 8pm
Food Times
Monday – Thursday:
12pm – 2pm | 6pm – 8pm
Friday – Saturday:
12pm – 2pm | 6pm – 9pm

Sunday:
12pm – 3pm
Great Food, Great Atmosphere & A Great Time
Great Food Served Daily! You'll love our delicious Menu
Our menu includes traditional home cooked food and homemade desserts. Look out for our new A La Carte Menu, Monday to Saturday and our over 55's Lunch Menu Monday to Friday.
Your Traditional Country Pub
A wide selection of beers, wines and spirts
We are proud of our traditional country pub and we are welcome all visitors for a friendly meal.
Why not come on down to the Panfield Bell today!
A word from our customers
Excellent Sunday Roast
Best pub made lamb I've ever had, combine with a beautiful dessert and one of the incredible real ales on tap and be prepared to not move for the rest of the day! Other members of the party had fish and chips and steak pie and everyone rated it highly! Great staff, quick service and very reasonably priced!
The food is fantastic
This is a lovely place! The food is fantastic, possibly the best steak and ale pie I have ever had!! Very friendly people. We are camping on the football pitch behind the pub so we will be visiting again!!
Lovely atmosphere!
Met some friends here for lunch. Pub very welcoming and had a lovely atmosphere. Huge menu with lots of choice. We opted for the over 55 menu 2 courses plus tea or coffee. Portion size was just right not too much that you felt over full or so small you needed to stop for a snack on the way home. Each of us had something different and all thought our food was delicious. Our waitress was lovely had a great personality. Will definately return.
Top notch village pub
Great food, excellent service. Nice to see a local pub busy during the week.
Even has a vegan menu if that's your thing!!
Pub Grub Classics with a twist
View what the fuss is about!